Corporate Gifting And Swag Stores
Done Right
All-In-One Platform For Client Gifting, Employee Rewards, And Company Stores!​
Corporate Gifting and Promo Stores
Done Right
Easy-To-Use Platform. 12,000+ Gifts and Experiences. Employee Points. Company Stores.
Appreicate Clients
Surprise and Delight with 14,000+ Gifts and Experiences Using Our Best In Class Technology
Reward Employees
Make an Impact and Recognize Employees and Sales Achievers with Points
Streamline Promo
Manage All Your Company and Employee Store Needs In One Platform
One Platform Is
All You Need
With All The Merchandise
They'll Love
14,000+ Gifts & Experiences
Custom Kits and Bundles
High Quality Promotional Items
Brand on Demand
PPE
An Enterprise Solution
To Make Your Company Shine
Our Multi-Faceted Solutions
Send the Gift of Choice by Leveraging the Industry's Largest Network of 14,000+ Gifts. Best In Class GIfting Platform.
How Our Solution
Benefits You
Unite Your Recognition and Promo Programs
Whether you are appreciating customers, recognizing employees, running the company store, or all three...Givenly's solution makes it possible to streamline these programs and centralize your data into one easy-to-use system!
Make Your Company Standout
We deliver an integrated Warehousing Service that can meet the needs of most any corporate merchandise program. Access your inventory right from within your Givenly portal. Control inventory levels, restrict ordering, and automate inventory replenishment
Global Gifting Solutions
Givenly's got you covered. In fact, we have the globe covered with a network of global gifting and promo solutions for your team to enjoy
Our Ever-Expanding LIst Of
Happy Customers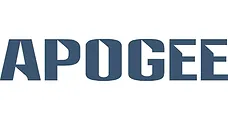 Clients Love
Our Service!

We used Givenly this past year to send hundreds of holiday gifts to our clients. The application made it so easy to select the appropriate gifts in a matter of minutes, we didn't have to track packages and billing was simple!  Mark and his team made this annual project an absolute delight. We will definitely be a Givenly customer for years to come!
Joni Radaszewski
Director of Marketing, Novack and Macey LLP
Since working with Givenly, our client engagement initiatives have ran smoothly and seamlessly. From celebrating new relationships, birthdays, and even showing our compassion in times of grief, Givenly has proven to allow us to do this effortlessly. Being able to have a consistent and user friendly system, reduces our time in searching other platforms for the perfect corporate gifts, provides client appropriate options, and assurance that our clients will receive the best suited gift in a timely fashion. We also appreciate the great customer service we receive from this corporate gifting company and look forward to growing our partnership.
Menia K Johnson
Event Manager / Renovo Financial
Forte Capital is a forward facing Broker Dealer with lots of retail and institutional relationships. Customer communication and interaction is always a priority. Givenly has provided a seamless platform to gift dozens of clients at once for every possible occasion. All corporate gifts and employee gifts are high end, customizable and can be personalized. The feedback from clients & customers has been extremely positive and no question has led to stronger relationships. Givenly has also helped us create a branded store with all sorts of Forte product for clients and employees. I look forward to my gifting season with Givenly backing me up and look forward to the positive results from the Gifting Platform. ​
Damian Defex
Managing Director / Forte Capital Group
Givenly's Gifting platform helped us create an online swag store for our firm's customized giveaways. They offered us several options at different price points for each item, so that we were able to place orders within our designated budget. They also helped us to customize parts of the site so that it can work with our workflow, which was extremely helpful.
Nora Magleby
Senior Manager, Business Development Events / Loeb & Loeb LLP
I was looking for something different to present to our sales teams based on execution vs goals. Givenly provided me with an alternative to the norm. Not only did Givenly help me with the design of the reward, but they delivered with a rapid response and delivery of the merchandise before I could even announce what the incentive was going to be within our sales organization.
Andy Keefner
Director, On Premise, Central Business Unit / Constellation Brands
For a long time, we have been searching for a partner who would meet our expectations and ensure our clients are completely satisfied. Our clients' response to the received products exceeds all expectations, which definitely proves we made the right choice. Both the quality of our products and the pleasure of collaborating with Alexis and Steve from Givenly are invaluable. Their professionalism, dedication and attention to detail are incredibly impressive. Thanks to them work not only becomes efficient but also very enjoyable. Without a shadow of a doubt, we highly recommend Givenly as a trusted business partner who guarantees the highest quality products, unforgettable experience, and complete satisfaction with the entire collaboration.
Dominika Kamińska
Client Services Director/Ten Square Games
01
Engage and build loyalty with our revolutionary platform by automating tactile and digital touch points
02
An integrated warehousing service, enabling your team to seamlessly offload complex corporate merchandise challenges and eliminate the struggle of managing product and inventory on-premise​
03
A full end-to-end service, from sourcing to the management of delivery issues and exceptions – and everything in between! ​
04
Send more awesome merchandise in less time – do a year's worth of sending in minutes! ​
05
Keep your company's ordering activity centralized and tracked; maintain full visibility over individual, department, and firm-wide spend​. Simplify Accounting by controlling spending limits.
06
Create unlimited catalogs for your various teams, Employees, Client's, Office Staff and maintain full control of the placement and access of gifting and corporate merchandise solutions across your organization​
Charities which we donate to:
Frequently Asked
Questions
How Can Givenly Help Your Organization?
Givenly.com can help any enterprise large and small with streamlining, centralizing, and automating their corporate gifting, employee rewards, and company store programs through our leading technology, robust vendor network, and unparalleled enterprise service.
What Services Do You Offer?
Givenly.com offers an end-to-end Gifting, Rewards, Promotional Gifts and Merchandise solution for enterprise customers.
We offer a suite of services such as: automated Corporate Gifting, Digital Redemptions (gift of choice), Employee Points, Brand On Demand, Custom Kitting, Corporate Stores and Warehousing, and CRM Integrations.
Can You Offer Warehousing Services?
Yes!  This is part of our Corporate Store solution!
How Much Does Your Service Cost?
The use of the platform for standard accounts is FREE. You can utilize the system to easily send one or schedule hundreds of gifts in seconds. 
The Enterprise Account which provides you with a custom URL, branded platform, unlimited Users and Contacts, integrated warehousing, access to Brand on Demand, access to our gifting catalog, Employee Points, Digital and Direct Gifting, is $5000 per year for an enterprise with over 500 employees. 
Can You Ship Globally?
Absolutely! We have a network of global partners for our corporate gifting and promotional merchandise solutions.
What Make You Different From Others?
Givenly has many advantages in the marketplace.  First and foremost, our "all-in-one" combination of Corporate GIfting, Employee Rewards, and Company Store technology and solutions makes us stand out from the ground.  All this combined with our unique and powerful technology, largest vendor network in the industry, and suite of top-notch services like Brand On Demand, affords us an unparalleled advantage over others in the marketplace!
How Do I Get Started?
The easiest way is to fill out our Contact Us form so that a member of our sales team can get in touch with you. 
Looking to quickly send one or many gifts? Just Create an Account and you can upload your Contacts into the system and send gifts to employees & clients with ease!