Want A Fully Stocked Branded Company Store Without Any Inventory Or Minimum Order Needed?
THEN YOU NEED TO JOIN THE
BRAND ON DEMAND REVOLUTION
Givenly Offers The Industry's Leading Selection Of
Premium Branded Apparel and Merchandise With A
Minimum Quantity Of One Piece Per Order!
Over 1,400 Items. Brandable. MOQ of 1.
Benefit From A Turnkey Store Solution
Easy To Use Platform: Simple store experience complete with mobile optimization makes your store accessible to anybody
Unlimited Storefronts: Build and manage endless storefronts. Control which products are available and who can access each store. Maintain control and governance
Points Checkout: Empower Users with Points to shop your company store.  Swag out your employees and turn them into walking company promotions!
Real-Time Analytics Dashboard: Gain valuable insights with live reporting and data-driven intelligence, empowering you to make informed decisions for your gifting and branding strategy.
Cost Governance & Accountability: Set budgets, monitor spending, and ensure your team stays within limits while maximizing return on investment.
Engagement Tracking: Discover who is interacting with your branded offerings, analyze user behavior, and uncover opportunities for growth.
Comprehensive Order Management: Stay informed on every aspect of your orders – from who placed it, to the recipient, purpose, and expenditure.
User Engagement Optimization

: Drive higher engagement by tailoring your gifting and branding offerings to meet the unique needs and preferences of your users.
Elevate your branding strategy with Brand On Demand – the ultimate solution for effortless, data-driven brand management.
A Little About Givenly.com...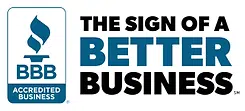 Ready to get started with Swaghousing?
Contact Us Today!